Posted on Jul, 18. 2008 Category the big days Tags
Hi to everyone this evening from Princess Lasertron and Lasercat!
Welcome to those of you coming over from Offbeatbride.com today. I really appreciate you checking me out. Hang out a while, look around, I think you'll like it.
Staying in on a Friday night is fun today. Sometimes when I make plans, I just feel stressy…like I need to be somewhere. Tonight all I need to do is work and watch TLC, like, forever. (Who else is liking this Ashley Paige show? I like it so far. I love her swimsuits too….like this one. Yowza.)
Today has been just a busy work day.
Want to see what's on my table?
(You know I love to share.)
Have a super sweet weekend!
Posted on Jul, 18. 2008 Category the big days Tags
Here is a really brilliant wedding theme that I haven't seen yet! A bride working with me right now and her husband are self-proclaimed "huge print media nerds," and they chose CMYK–cyan, magenta, yellow, black–as their wedding theme.
Working on her bouquet just reminds me of a comic strip. The colors look amazing together!!! Here are some photos that have inspired me:
from Design Supremo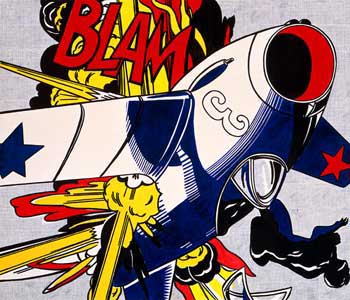 Art by Roy Lichtenstein
from DavidAirey.com
Graphic design is what I'm going to do in my next life…
Posted on Jul, 18. 2008 Category grab bag Tags
How cute is my friend Erica? She sent me these pictures of herself in the hoodies I made her.
Work. it. out.